Dr. Nick Speegle, Chiropractic
Dr. Speegle graduated from Parker University College of Chiropractic at the top of his class in 2013.He is certified in active release technique , integrative dry needling, as well as fascial distortion model. He is also certified by the Acupuncture Society of America and the National Board of Chiropractic Examiners (NBCE) to perform chiropractic acupuncture (meridian therapy).
Dr. Speegle was born in Albuquerque, NM and played college football at the University of New Mexico. He was drafted by the Cleveland Browns in 2005 and played fortwo seasons before suffering a career ending back injury. Out of his personal experience with pain and healing, Dr. Speegle developed a true passion for helping others recover from injuries. He especially enjoys facilitating the recovery of fellow athletes.
Dr. Speegle met his wife Jamie in high school, and they were married in 2007. They have enjoyed an exciting journey together over the years and now love the new adventure of being parents to their sons Cannon and Dodger and their daughter Sloane.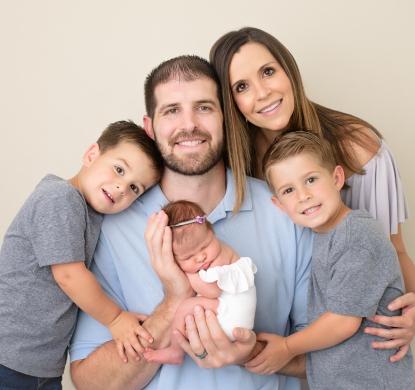 Dr. Eric Shane, Chiropractic
Dr. Eric Shane is a Diplomate American Chiropractic Board of Sports Physicians (DACBSP) through the American Chiropractic Board of Sports Physicians (ACBSP) and is the only DACBSP in the state of New Mexico. He was board certified as such in April 2013. Dr. Shane is also a licensed EMT having earned his licensure through the University of New Mexico School of Medicine in April 2011. Dr. Shane is trained and/or certified in the following:
Integrative Dry Needling (IDN)

Graston Technique levels I and II

FAKTR level I
Active Release Technique (ART) lower extremity and spine
Kinesio Taping Practitioner (KTP)
Selective Functional Movement Assessment (SFMA)
Cupping therapy
During Dr. Shane's nine years of practice, he completed a residency in sports medicine at Southern California University of Health Sciences (SCUHS) where he served in a variety of positions teaching and treating as a team or event chiropractor. Such events included: Belmont Shores Rugby Club, running St. Paul High School's training room for all sports (Santa Fe Springs, CA), Aids Lifecycle, Wildflower Triathlon, Men's Junior National Water Polo for European Tournament series in Hungary and Italy, Taekwondo Mex Games, UCI BMX World Cup at the Olympic Training Center in Chula Vista, Woman's National Water Polo at Women's Holiday Cup Tournament, Surf City Marathon and AVP Beach Volleyball tournaments.
In the past seven years Dr. Shane has specialized in treating elite athletes in the MLB, NBA, NFL and Track and Field Olympians and is published in the Journal of Chiropractic Medicine for research on concussions. He has also treated a substantial number of Hollywood personalities including working on the set of Star Wars VII and VIII.
Dr. Shane was born and raised in Albuquerque, New Mexico graduating from La Cueva High School in 2003. He then earned his Bachelor of Arts in Biological and Psychological Functions at Whittier College in Whittier, California. At Whittier College he was a three sports letterman in Baseball, Cross Country, and Track and Field. From there he went on to earn his Doctor of Chiropractic on the Dean's List at SCUHS in 2010. Dr. Shane then completed his residency in sports medicine at SCUHS in June of 2013.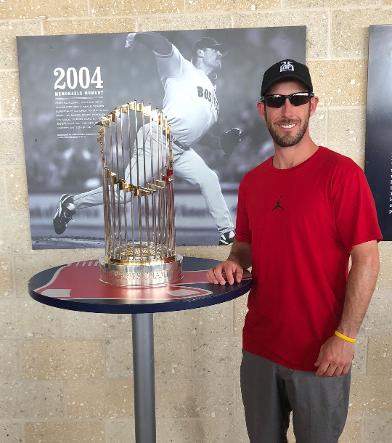 Dr. Nick Romero, Physical Therapy
Dr. Romero graduated from the University of New Mexico in 2021 obtaining his degree as a Doctor of Physical Therapy. He achieved his bachelor's degree in Kinesiology through New Mexico State University in 2018 where he graduated with honors at the top of his class.
Dr. Romero has been a lifelong athlete and is in the process of becoming a sports certified physical therapist with plans to also become an orthopedic certified specialist in physical therapy. He gained impeccable knowledge and training in sports PT during his clinical rotations in Dallas, Texas and Salt Lake City, Utah where he worked with athletes ranging from baseball, basketball, football, golf, soccer, lacrosse, skiing/snowboarding, running, and swimming.
Dr. Romero is from Gallup, New Mexico and graduated from Gallup High School as Valedictorian. He was a three sport athlete in baseball, basketball, and football and continued to play baseball in college at Eastern New Mexico University. As he was born and raised in the roots of New Mexico, Dr. Romero has gained special interest in helping athletes all across the state recover from injuries and surgeries to assist returning to playing the sports they love. He is particularly knowledgeable towards overhead athletes and has special interest in facilitating a successful recovery after ACL reconstruction. However, Dr. Romero is welcoming to all populations who wish to recover from injury and/or surgery to improve their quality of life.
Since he can no longer play baseball at the competitive level, Dr. Romero has become an avid golfer. He enjoys spending time with his friends/ family and owns a chocolate Labrador named Gus who keeps him plenty occupied when he is not golfing.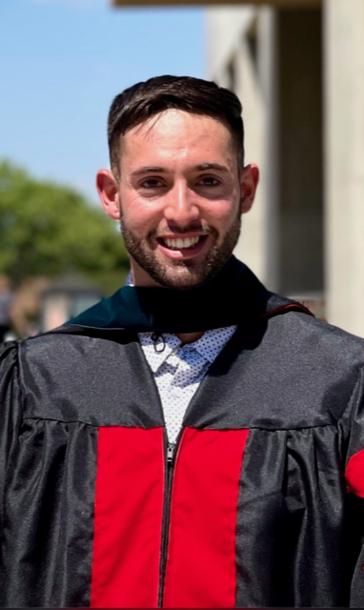 Janis Martinez, Massage Therapy
Janis is a graduate of Universal Therapeutic Massage School and has been a practicing licensed massage therapist (LMT)for more than 9 years. She works relieving the body of tension, stress, pain and injury. Through her own personal experience and continuing education she continues to study how the body moves, recovers, and changes throughout life.
More a style than a set of techniques, Janis prefers to create a custom Massage using a variety of modalities specifically tailored to the individual, treating the particular areas of a patient's body suffering from injury/pain or treating the patient as a whole. Janis is is trained in a variety of massage techniques including but not limited to:
Deep Tissue

Shiatsu
Myofascial
Medical Massage
Sports Massage
Tui-na
Hydrotherapy
Thai Massage
Fire Cupping
Lymphatic Drainage
Relaxation
Anxiety Relief
Prenatal
Hot/Cold Stone
Kinesiology Taping
Janis believes that a great massage begins with proper communication. Her gentle, yet effective approach toward the body helps to relax and heal, and loves facilitating health through touch. She believes in empowering clients to care of their bodies through movement, and self care. She works the entire body and is sure to work any specific areas of concern with a 360 degree mentality, as everything in the body is connected.
Janis has had much success helping to ease pain relating to whip lash, frozen shoulder, postural disorders, and overuse injuries. Working hand-in-hand with the office chiropractors, Janis' aim is to achieve the best possible health outcomes for the patient.